On 24th April the final round of SJWPBD-2020 was organized through an online process. Due to the Covid-19 pandemic outbreak, the final round was held on the Zoom platform. By this time, all the primary sessions regarding this competition were held step by step. For the last few months by organizing a school campaign, mentoring session, and student ambassador program the projects related to SJWPBD-2020 ended successfully.
This year the judges on the final round were Teachers from BUET Dr. Tanvir Ahmed, Dr. Ferdouse Sarowar, Dr. Mohidus Samad Khan, Dr. Sheikh Mokhlesur Rahman, Managing Director of Esolve International Dr.Asif S Jaman, Techincal Advisor(WASH) of Wate aid Bangladesh Dr. Golam Muktadir & WASH Specialist of UNICEF Mr. Monirul Alam.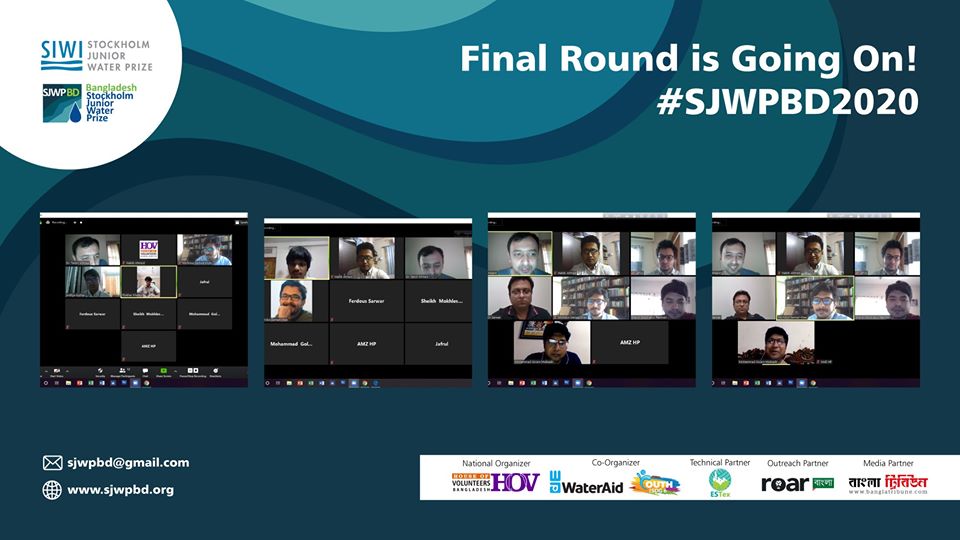 Except judge, we had the president of HOV BD Sajedul Haque (Pavel), Executive Director Jafrul Hasan Shovon & Executive Officer Habib Ahmed present on the online competition.
This year we 8 teams have been selected for the final competition from 20 teams. 8 Teams consist of 14 participants from different institutes.
8 Teams | 14 Members | 7 Juries