Blog
Industrial Trip to Nestle by Arisha Faiyas
Monday, October 31, 2022 - 23:19
Back in the bus after our tour was over, there was one thing we could all agree on: the image of  our guide snatching a blanched, unbelievably soggy Maggi noodle cake from the conveyor belt,  and letting us touch it before immediately ripping it into pieces will forever become a core  memory in our lives. "Cows eat instant noodles" was probably not the takeaway we anticipated  from the tour, but this kind of unexpected revelation is what makes an industrial tour all the more  intimate. Our tour started with introductions and small-talk from Nestle representatives.
Industrial Trip to Nestlé by Aprotim Paul
Monday, October 31, 2022 - 23:17
Over the last few months, we had been theorising about all sorts of water-related topics for the SJWPBD competition. Truth be told: a water treatment project is relatively simpler to visualise if you just want to do it theoretically. However, it is difficult to account for real-world minute issues while theoretically proposing a methodology for water treatment, without having a proper practical visualisation of real world application of water management , as we had to do.
Industrial Trip at Nestle Factory - An Immense Opportunity by Rikthi Pranadhik
Monday, October 31, 2022 - 23:14
This trip generously arranged by the organizers of sjwpbd aided us in the process of acquiring an actual practical outlook on the reality of water treatment methodology. It's rather easy to visualize a water treatment project theoretically or imaginatively. It's quite difficult to account for real world minute issues while theoretically proposing a methodology for water treatment without the figurative visualization of already existing projects. I believe that was the primary purpose this project covered.
The Joy Ride of 1st Industrial Trip by Zawad & Tanjim
Monday, October 31, 2022 - 23:01
On July 27th of 2022, House of Volunteers had arranged an industrial trip along with the Stockholm Junior Water Prize Bangladesh finalists at Nestlé Bangladesh factory located at Sreepur, Gazipur. It was about a 55 km trip from Dhaka. We had reached the factory by noon and the area was calm & pleasant. We were warmly welcomed by the executives of Nestle. After that, we attended an informative presentation on Nestle and Nestle Bangladesh as well as the Sreepur Factory. Nestlé, the world's largest publiclyheld food company,was formed in 1866 by Henri Nestlé.
SJWPBD Provides Teenagers a Platform Like None Other
Thursday, December 21, 2017 - 16:34
"Stockholm Junior Water Prize-2016" – A Mesmerizing Experience
Wednesday, November 16, 2016 - 10:59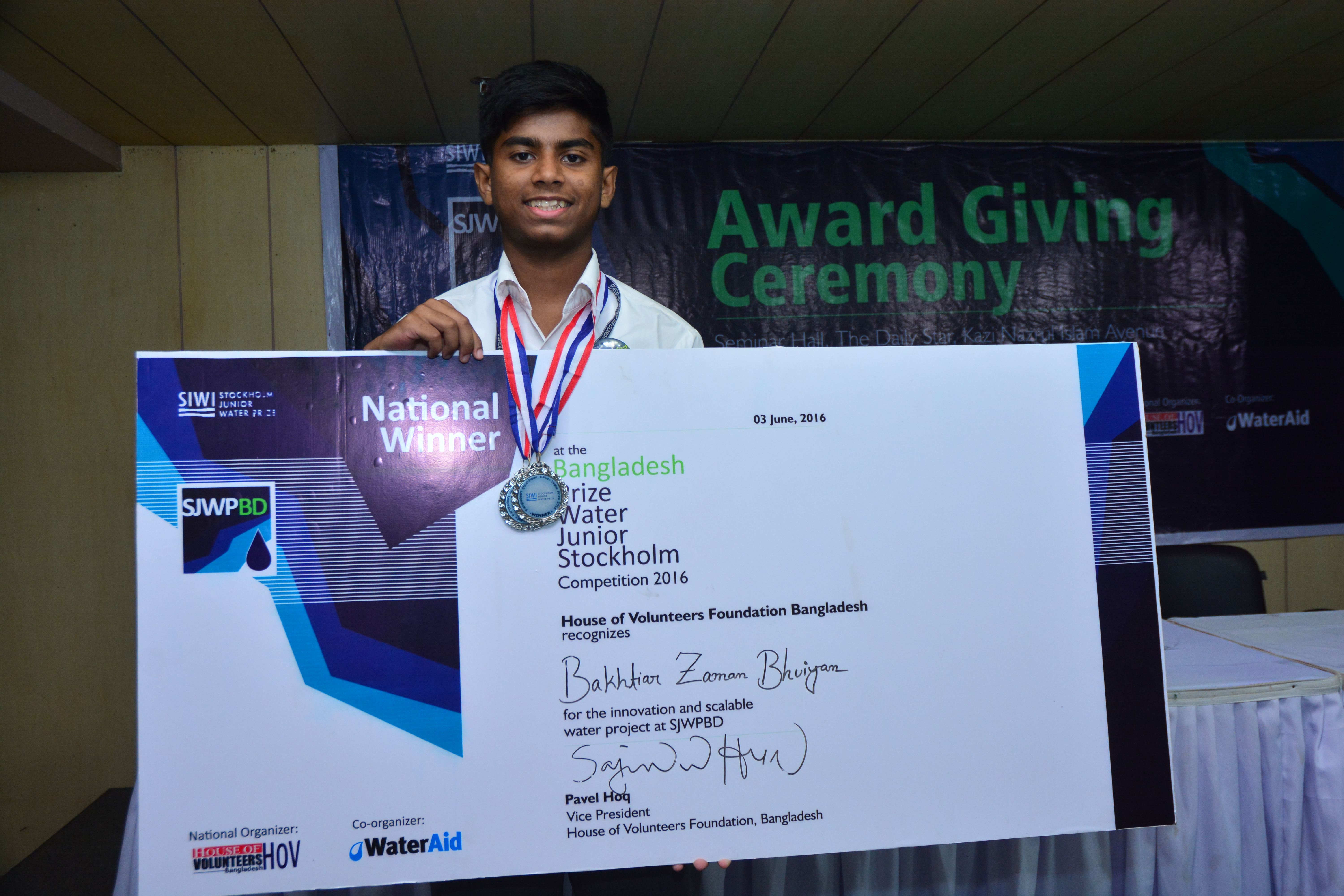 Think about water, Think about life
Thursday, March 24, 2016 - 14:23
Water is essential to survive. We all know that "water is life" but in today's world, only clean water is vital for life. In developing countries most people don't think much about the water they use for drinking, food preparation and sanitation. The right to safe and clean drinking water has now become a universal reality for both the developed and developing nations.
স্টকহোম জুনিয়র ওয়াটার প্রাইজ : তোমার একটি পদক্ষেপ; তাকিয়ে বিশ্ব
Monday, March 21, 2016 - 10:16
'বৃষ্টি' শব্দটা আমাদের সবার মনেই কম বেশি শিহরণ জাগায়। কিন্তু কখনও কি চিন্তা করেছেন বৃষ্টির ঝরে
Count your chance to become a dynamic young scientist
Sunday, March 13, 2016 - 14:37
Water is not an available element for all the 7 billion people on earth. "Clean water" is like a luxury to many. Living in a society where all we need to get clean water is to turn on the tap, seldom do we think about the thousands of water related problems our race suffers, and the upcoming water challenges the world might face.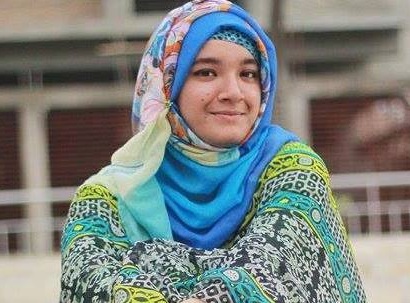 SJWPBD has the potential of being a torch bearer in scientific research!
Tuesday, February 16, 2016 - 11:23